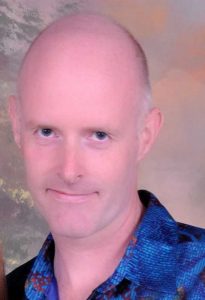 Director of The Gunung Consultancy, Daniel Quinn has been researching the many upland areas of the Malay Archipelago and liaising with local people for over a decade. With a background in teaching and a unique depth and breadth of field experience in the islands of Sumatra, Java, Bali, Lombok, Sumbawa, Flores, Timor (East and West), Kalimantan/Borneo, Sulawesi and Halmahera and others, he can assist in professional report writing, management, advisory and assistant positions on a wide variety of projects in the fields of development, ethics, education, logistics, sustainability and international/domestic tourism.
In his spare time when not crossing off new peaks in the UK and Ireland, Daniel continues to update and refine the enormous Gunung Bagging database of mountains and volcanoes across Indonesia, Malaysia and East Timor. He is a member of the Anglo-Indonesian Society and the Relative Hills Society (UK).
Please get in touch with your proposal or request and we at The Gunung Consultancy will try our best to assist. And if we can't, some of our associates may be able to.
The Gunung Consultancy has grown naturally from the decade-long project Gunung Bagging, a humble not-for-profit information site on Indonesia's mountains that has, over the years, grown into a true encyclopaedia of people and places of the Malay Archipelago, both the world-famous and the utterly obscure. The primary aim of the Gunung Bagging not-for-profit initiative has been to promote interest in, and knowledge of, the mountains, volcanoes and other wild places of Malaysia, Indonesia and East Timor.
The scope of Gunung Bagging at first seemed daunting – how could we possibly fill up all these individual mountain pages with useful information for those wanting to visit mountain areas? But, combined with low-cost transport options across Indonesia and technology sufficiently developed to identify and collect data and then report back on all these sites, the project developed way beyond what we had originally envisaged.
This on-the-ground research, involving thousands of hours of bumpy bus journeys, sleepless nights with headtorches, prolonged discussions on plastic chairs with village heads, and regularly turning up for work after arriving back at Jatinegara or Gambir station at 04:30 on a train from East Java, has led to the amassing of a vast library of images, written reports, local contacts and an outsider's insider knowledge.
We seek to further develop our mountain database and have several key aims simply because we are passionate about them. We pursue these aims in the medium to long-term.
We also provide tailor-made services on a freelance basis to third parties who we think can benefit from them. Perhaps your company needs someone with a detailed knowledge of a village in remote Sumbawa (or any other island outside Papua) for a project (e.g irrigation)? Someone who can help you make valuable contacts with key local people and get reasonable prices? Someone who can help manage or implement an aid or education project, whether on the ground or remotely? Someone who can help you budget accurately and realistically, in terms of both time and money required? Someone who can assist with advice on how to resolve disagreements? Someone who can communicate on your behalf? Someone who knows how long it will really take to build 'x' or get the proper materials and permits? Someone who is happy to get on with menial work but has the background and experience to save you a lot of time and money?
Please contact us on the contact page.